Unlocking Value from Plant Closures: GWS Parts Makes a Difference
In the face of plant closures, GWS Printing Systems' innovative approach creates opportunities where others see none. Take the recent project GWS did with MediaHuis, where we successfully cleared out a print plant in Emmeloord, Netherlands, leaving the owners with a broom-clean scenario. Our GWS Parts division played a critical role in ensuring the project's success. By partnering with us, the owners earned revenue through our parts program and the selling of components, even if they were unsuccessful in selling the equipment.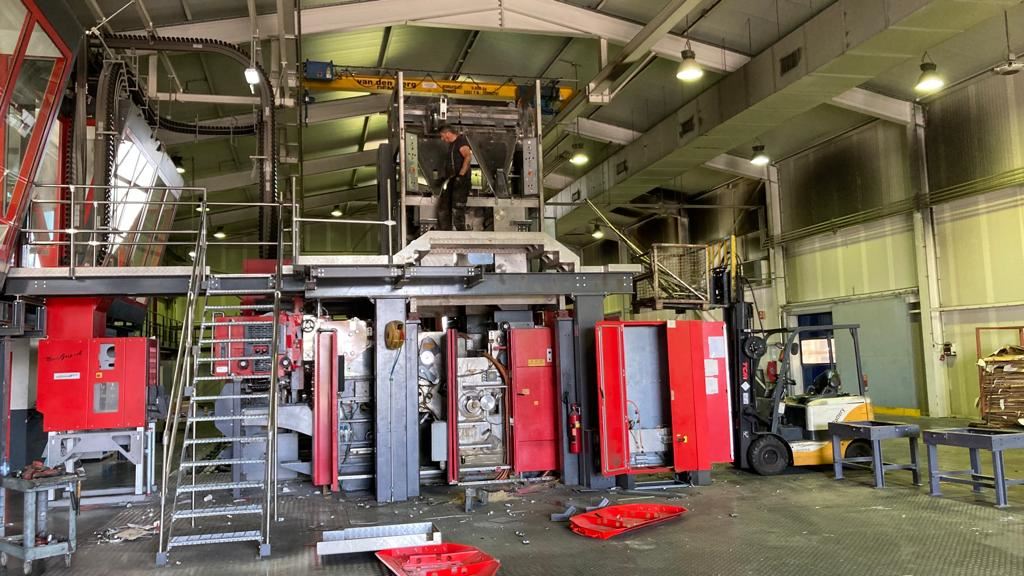 GWS Printing Systems, a 100% daughter company of OEM manroland Goss web systems of Augsburg, Germany, was asked by well-known printing company Mediahuis to assist in closing an entire print plant. The project required the removal of a Goss FPS Newspaper press, a unique double-wide, double-circumference press with flexible printing units, as well as a Goss Universal 50 Newspaper press, along with pre- and post-press equipment and all auxiliaries.
The customer had made the decision to close these printing facilities and move all work to their operation in Leeuwarden, which meant the plant needed to be cleared of all equipment, offices, and auxiliaries. "Through our unique parts program the owners will still earn revenue, even when we are not successful in selling the equipment as a whole," says GWS Commercial Director Daniel Constandse.
The project, completed in just three months, resulted in a positive revenue for the customer, which was made possible through GWS's innovative business model. The customer are now still earning a return on harvested parts, which GWS keeps in stock for the customer. Once parts are sold via the www.graphicwebparts.com website, the owners profit. "The model is often a welcome solution to a customer's challenges when closing a plant. As GWS Parts, we offer a method which gives them an opportunity to earn from equipment which would, in another situation, simply be scrapped," says Fintan Planting, GWS's Parts Manager.
This model has been used successfully both locally and internationally and has shown many customers the difference that choosing GWS Parts as their partner can make. "We continue to search for new ideas and innovations for our industry and customers as this is the only way to keep moving forward, and it is the GWS way," adds Constandse.
GWS Printing Systems and MediaHuis have worked together on several similar situations and closures, and with the success of the previous projects, the owner had full confidence in this latest cooperation. GWS's tailor made solutions have proven to be a game-changer for many customers.