M600 installation marks another Egyptian success story
GWS Printing Systems has recently completed the installation of a Goss M600 pressline at Sahara Printing in Egypt. It is the latest addition for GWS in a long history of commercial relations with the Egyptian web offset market.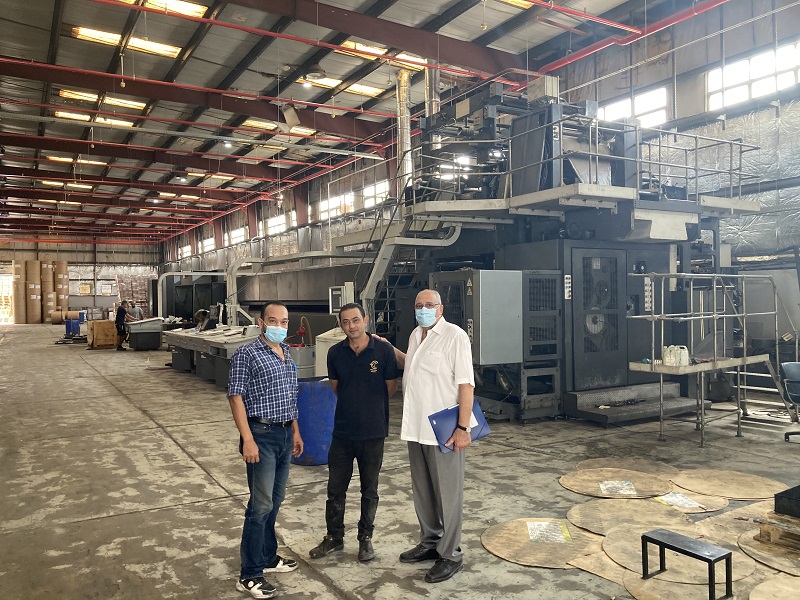 In 2022 GWS Printing Systems discussed with Sahara Printing the possibility of increasing their already impressive printing capacity and partnering to purchase and relocate a press suitable for them.
The customer has been a long-standing one of GWS over the years, and GWS has been well-known in the Egyptian market since the early 90s. The company has a strong relationship with the customers in the market and has created and continues to see new projects being achieved in the market.
The project came about in the usual GWS way of working, through our strong customer-centric culture. Area Sales executive Arthur Viguurs and partner Sami Adam continue to pursue all opportunities and bring the correct answer to the customer. Sahara Printing was such a customer who needed one. The project involved the customer needing to increase his print capacity to keep up the production for the school book season and alternative products in the off-season. He was looking for a versatile answer.
The Goss M600, renowned for being a stable and good-producing press line and having the added benefit of being known by the customer, was the perfect fit. The press is from the year 2001 and also was fitted with an upgrade solution to the controls to better future-proof the press. After many discussions surrounding the press's capabilities, the customer agreed to move forward with the purchase and contract with GWS Printing Systems to install and commission the equipment. In addition to the scope of equipment needed, the customer went further to acquire through GWS post-press equipment. In the end, opting for a complete turn-key solution.
Arthur Viguurs, who is very familiar with new and developing markets , went on to say: "Our industry is a challenging one, and more so in some markets than others, however when the customer is your partner in the project, it makes working together and succeeding together all that much easier" Arthur went on further to say that as the Egyptian market has always been a strong market for GWS, it is always great to see us continuing the success with our partners and customers.
GWS Printing Systems completed the project in the third quarter of 2022 and will continue to work closely with the customer.