manroland Uniset 75 press finds its way to CTP South Africa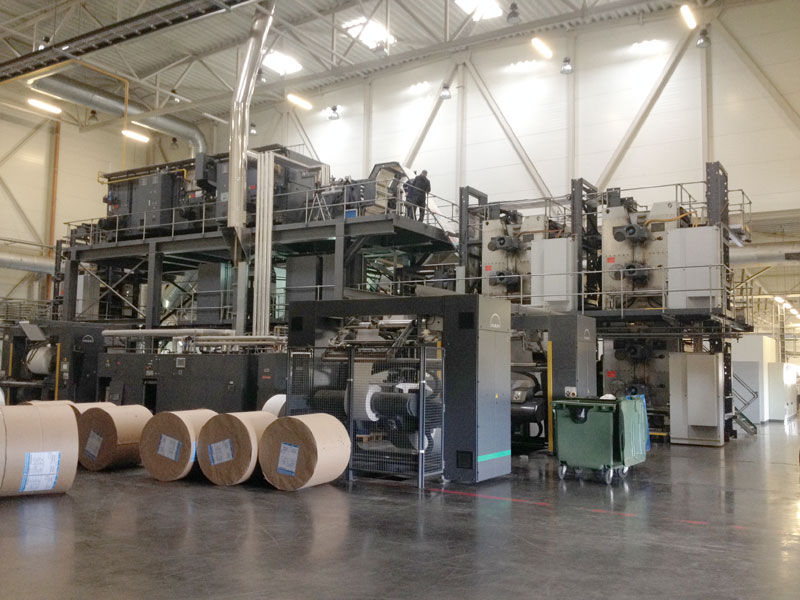 Leading South African printing group CTP Printers has ordered a manroland Uniset 75 semi-commercial press through GWS Printing Systems. This latest addition to CTP's machine park will be installed at their Johannesburg site. And it is certainly not the first time the two companies have worked together.
The relationship between CTP and GWS goes back some 30 years. During this period a series of machines was supplied to various CTP subsidiaries by the Dutch company.
Mr Wally Blumberg, Managing Director at the CTP Printers production location in Johannesburg, is very content about the cooperation with GWS. 'GWS has again understood our requirements very well . They were able to come up with the right press concept for our specific needs and have again been very professional throughout the negotiations. We are convinced the project is in good hands between our partner GWS and our own dedicated CTP technical team'.
The recently acquired Uniset 75 press will be supplied in a unique configuration, enabling CTP to produce a whole range of coldset or combined coldset/heatset products that will meet high quality standards. The press consists of a total of three printing towers for full colour printing, two folders, one complete heatset application for commercial production and three reel stands. GWS will deliver a turnkey project including the services for dismantling, transport and re-installation.
For the commissioning of the press GWS is teaming up with the specialists of manroland Southern Africa. GWS technical project manager Stefan van der Linden: 'In South Africa GWS and manroland Web Systems share the same representative: manroland Southern Africa. This cooperation also goes back a number of years and has proven to be very successful'.
The manroland Uniset 75 press will arrive in South Africa during the month of May after which the installation will commence in early June.