First web offset press for Sahara Printing, Egypt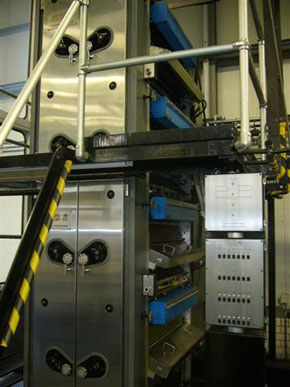 Egyptian printing company Sahara Printing has recently purchased its very first web offset press. The company will buy the press from Dutch company GWS Printing Systems as part of a complete turn-key project, which also includes removal, transport, commissioning and training. GWS has a strong reputation in Egypt and has shipped over 100 printing couples to this country over the past two decades. Of crucial importance in Sahara Printing's decision making process was the service minded and responsible approach of GWS, who strive to deliver a running press of high quality.
According to local GWS Sales Manager Karim Adam of Alpha Enterprises, the young News Color IV King press is the perfect step into web offset for Sahara. "The press is configured with two automatic splicers, one 4-high tower and a strong folder, which gives flexibility for book production. The post-press equipment with stacker and strapping unit will optimize the production process."
The King press is expected to commence full production at Sahara Printing in early spring 2014.