KBA Comet for Bry Matbaacilik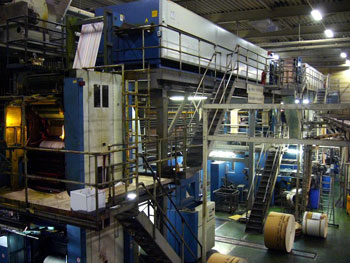 Istanbul-based printer Bry Matbaacilik has placed an order for the supply of a KBA Comet semi commercial web offset press at GWS Printing Systems of Holland. Upon publication of this press release the machine installation at Bry has commenced.
GWS' area sales manager Jasper van der Meer: "The press is configured in a one tower configuration, equipped with two folders and complete heatset package. This configuration enables Bry to produce books, semi-commercial work and newspapers at various sizes and allows full production flexibility." In addition to the KBA Comet press GWS supplied a Müller Martini Avanti pile stacker to Bry for in line stacking of the printed copies produced on the KBA press.
GWS traditionally has a strong foothold in Turkey. Recently a number of web offset presses have been sold by GWS into Turkey, amongst those a number of KBA presses. "Turkey is a growth market, the economy is growing steadily and we find it important to be present", says Eric van Kessel, Commercial Director at GWS. "Our relationship and cooperation with KBA of Germany is excellent and this is recognized by our buyers, so also by the management of Bry".
The KBA Comet at Bry will commence its first production early 2014.