Leading printers opt for young used equipment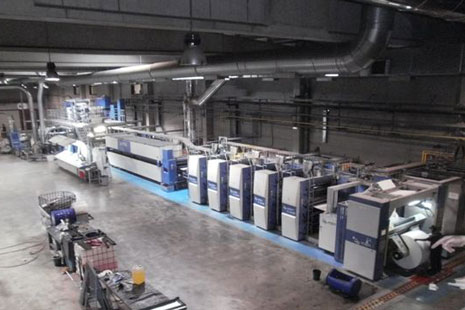 Cantelli Rotoweb of Italy has purchased a KBA C215 16 page heatset press from GWS Printing Systems. The deal seems to fit a trend where leading printers are looking at young used equipment, instead of buying brand new.
'Under the current market conditions some of Europe's leading printers still seem hesitant to invest in new equipment', says GWS' Commercial Director Eric van Kessel. 'For these companies young used equipment, purchased from a leading and known used equipment supplier like GWS, is a good alternative.' Earlier this year GWS already supplied a MAN Lithoman 72 page press to IPS France and a KBA C 215 16 page press to ACM in Italy.
The deal for the KBA C215 was concluded during the Drupa exhibition earlier this year. At the time of writing this press is being installed in the Cantelli facilities in Castelmaggiore.
In GWS Cantelli says to have found a supplier capable of delivering a full turnkey project, including the services for dismantling, installation and starting up. 'In combination with the required guarantees this has been decisive during the phase of decision making', confirms Mr Rocco, Purchasing Director at Cantelli.
Walter Donkers, GWS' Managing Director sees the project as a perfect example of a professional cooperation between GWS and the Original Equipment Manufacturer (OEM). 'We at GWS are strong believers in having close working relationships with the OEM's; this project is a great example. The press dismantling and re-installation is performed in a joint cooperation between our teams, where in this case KBA has a leading role.'
The 2007 manufactured KBA press was originally located in Spain. It will start its first production at Cantelli in early November this year.