First sale of a used 72-page Lithoman ever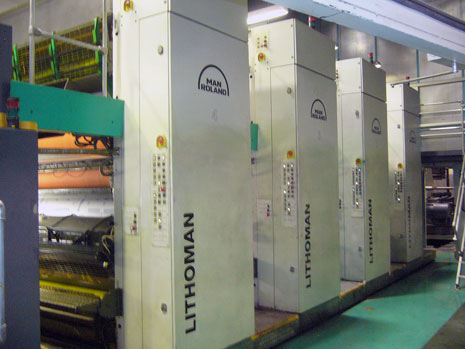 GWS Printing Systems has become the first company ever to sell a used MAN Lithoman 72-page press. The 2006 large format press will be moving from Spain to IPS in France.
The deal was sealed late last year, after IPS completed extensive print testing with a team of GWS and manroland specialists. In January a crew from GWS Machinery Care then dismantled the press and put it on special transport.
IPS management has praised GWS as 'a professional partner, capable of handling the entire process of testing, dismantling, installation and commissioning'.
The MAN Lithoman press is scheduled to run its first tests in March, after which the press will be taken into production.