Double wide Wifag for La Tercera newspaper
Chilean publishing group Grupo Copesa has contracted GWS Printing Systems for the supply of a double wide Wifag newspaper press, with Ferag mailroom system. The press is configured for 160 page full color tabloid production of the La Tercera newspaper.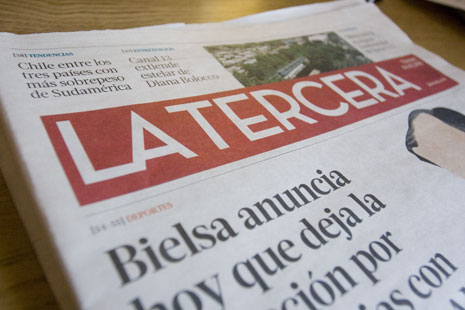 The complete turnkey project, which includes project management, press removal, press control upgrade, commissioning and a full training program, will be handled by GWS Printing Systems.
Dismantling at the current press and mailroom location in Europe has already started. The first components will be packed and shipped in early March of this year. The start-up of the press system at Copesa's Santiago-plant is scheduled for early 2012.
Transporting the equipment from Europe to Chile will require over 120 sea containers and custom made boxes.