Upgraded KBA Comet headed to Dominican Republic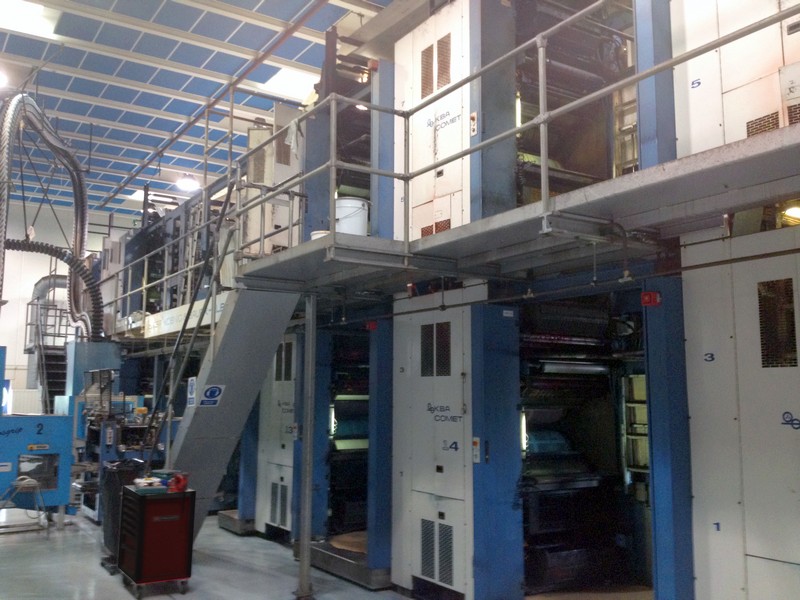 GWS is proud to announce the sale of a 5-tower KBA Comet newspaper press to renowned newspaper Listin Diario, based in the Dominican Republic. The press is part of a turnkey project, which also includes delivery of a complete mailroom system. The press and mailroom system were operational at Danish newspaper printer Rotationen in Nykobing until 30 June this year.
The sale marks the 1.250th machine since the company was founded 35 years ago. With recent newspaper press sales in France, America, Mexico, Chile, Peru, Africa and the Middle East GWS proves that the need for high quality newspaper presses is still there.
To be able to fit the machine into the building at Listin Diario's main site in the capital Santo Domingo, the technical team of the Dutch supplier will modify and adapt the press configuration. This includes GWS' in-house engineering and design as well as the delivery of all required parts, labor and full installation and integration at the installation site.
Moreover, the KBA Comet press will undergo a press control retrofit program to bring the press up to the latest standards, which will also allow for direct communication via modem with the KBA technical team based in Germany.
GWS Technical project Manager Geert van der Putten: 'These kinds of modifications and upgrades are done in very close cooperation with the specialists of KBA in Germany. We find it of great importance to involve the original equipment manufacturer in the early stages of projects, as it benefits all parties involved. This has always been a part of the GWS strategy and it will remain like that in the future. We consider this an important asset and a confirmation of our high quality standards.'
Listin Diario made careful analyses before giving the green light for this investment, the final choice being to purchase a high quality used press and mailroom system from a known and professional supplier. By allowing for a press reconfiguration and press controls upgrade program, Listin Diario has shown their belief in the printed product and trust that used, upgraded equipment is as good as new.
The KBA Comet press and mailroom system area already en route to the facilities of Listin Diario. This already includes all modified parts, as well as the press control upgrade components.