A relationship forged in printing
Mercator Press chooses GWS printing services to relocate their new addition of a manroland Lithoman 80-page commercial web offset press to their operations in Jabbeke, Belgium.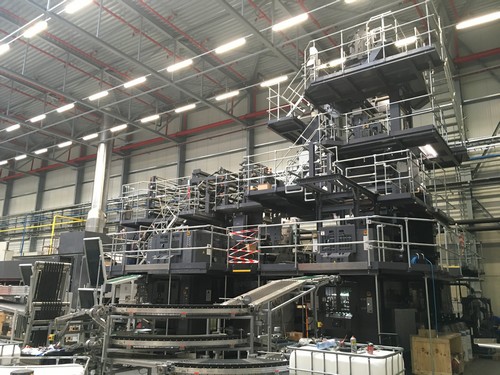 GWS Printing Systems and Royal Printing Em. de Jong B.V. with its head office in Baarle-Nassau have a long history and a relationship that has been forged in printing for almost 35 years. It was therefore a relatively straightforward decision to partner with GWS to relocate their newly acquired asset, a manroland Lithoman 80-page commercial web offset press, year 2007, to their daughter company Mercator Press, located in Jabbeke, Belgium.
The project began in the first quarter of 2021, and due to Covid-19 restrictions, both companies had to overcome many hurdles which were completely new to both GWS and the customer, as it was for the rest of the world. However, through perseverance, new lessons which were learned and teamwork, the companies were able to complete the project on schedule which was an important factor for the customer. The press is a unique configuration, being that it is fitted with two folders and is of a larger format and pagination which is not often seen in today's market. The press was relocated from it's previous installation site J. Fink Druck GmbH in Ostfildren, Germany, which unfortunately saw insolvency in 2019 due to the collapse of Circle Media.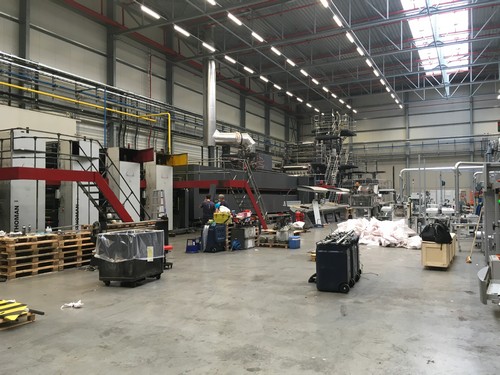 Fortunately, together with Mercator Press, GWS has managed to bring new life into another used press. GWS Printing Systems, being part of the manroland Goss group since 2018, was in a position together with the OEM to offer something unique, and therefore Mercator Press was able to receive a complete turn-key solution all under one roof. Together with the services provided by GWS, manroland Goss web systems also offered solutions for commissioning and upgrades to the press which was seen as essential by the customer to ensure the press remained future proof.
Geert Gielen, CEO of Mercator Press goes onto to say "The decision for Mercator Press to partner with GWS printing systems was built on previous successful projects within the De Jong Group" and adds, " working with GWS is always a pleasure. The company brings a professional outlook to a project and a AAA service level which is something as a group we are always looking for." He continues that his experience over the years with GWS has been a constant professional one, and now being under the manroland Goss umbrella, he welcomes that as a customer he is able to receive the right attention he needs from his press supplier to keep his business growing for the future.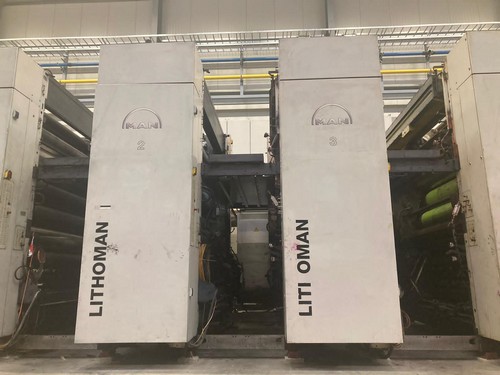 GWS Head Project Manager Stefan van der Linden adds, " Working with the customer, as we have done in the past has been a pleasure and proves that our relationship is strong. Relocating another manroland Lithoman for the Royal Printing Em. de Jong B.V. is something we are very proud of and continue to grow our relationship together with them . We are delighted to represent GWS and manroland Goss under one roof for these projects and that we can keep on supplying the market with turn-key solutions which meet the needs of our customers"
The project was successfully completed at the end of July 2021.