manroland Southern Africa teams up with GWS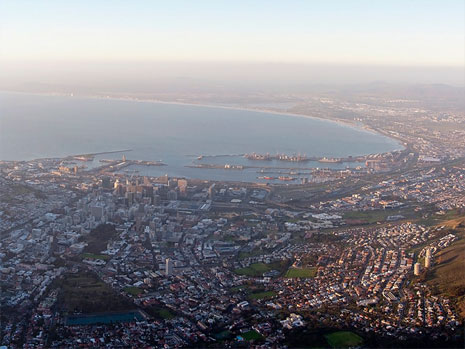 GWS Printing Systems is proud to announce that manroland Southern Africa is now its exclusive representative in the Southern African countries. The Cape Town based head quarters of MRSA will oversee and coordinate all used web-fed activities in the area.
'We have traditionally always done a lot of business in South Africa and its surrounding countries', says GWS Commercial Director Eric van Kessel. 'We feel that a local representation is a logical next step to increase our presence in the area. This way we can serve our customers quickly and directly from a local base camp. Having a company like manroland as a local partner obviously also has its benefits.'
The partnership officially kicked off on 1 May of this year. MRSA's Managing Director Daniel Constandse is enthusiastic about the new cooperation. 'We already have a long working relationship with GWS, but this new setup allows us to focus even more on serving the used web equipment market. We see a lot of potential in the area and are looking forward to the challenges ahead.' A number of joint projects have already been concluded or are currently in the works.
A number of specialists from manroland Southern Africa recently teamed up with a GWS crew for a project in Botswana for instance. They assisted in taking into production a large newspaper printing press. Furthermore a KBA Compacta 215 was dismantled, packed up and loaded for one of GWS' Indian customers.
GWS also has offices in Egypt, France, Spain, Sweden and the United States, plus representatives all over the world. If you would like to see who you can contact for your region, please refer to our company website: http://www.gws.nl/sales-offices