Drupa Sales for GWS Printing Systems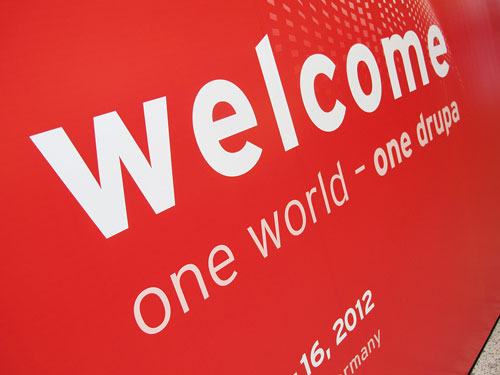 Drupa 2012 has been very successful for Dutch based GWS Printing Systems; the supplier of used printing equipment and related services. The management of GWS reports the sale of four web offset printing presses, one web press extension as well as the sale of three sheetfed presses. Director of Sales Eric van Kessel: "Drupa shows that the market, more than ever before, shows a demand for quality used equipment including our well known total turn-key project solutions".
Orders include a customer from Italy for the supply of a young 16 page heatset press, a newspaper press including pre-press, post-press and GWS project management to a customer in Botswana, two heatset presses to a known GWS customer in Indonesia, a semi commercial KBA Comet press to a book printer in Egypt and a newspaper press extension to a customer in the Netherlands.
Managing Director Walter Donkers: "despite the downturn in our industry our order intake for this year has been beyond expectations which proves that GWS is ready to meet today's customer demands. We will maintain to be the market leader for turn-key used equipment projects, upgrades and press reconfigurations".