Request list
About
GWS Printing Systems is a global supplier of premium webfed and sheetfed offset presses, auxiliaries and related systems to the printing industry. With over 30 years of experience the company offers services for engineering, project management, installation, training and after-sales service. > more
News
KBA Comet in full production at Listin Diario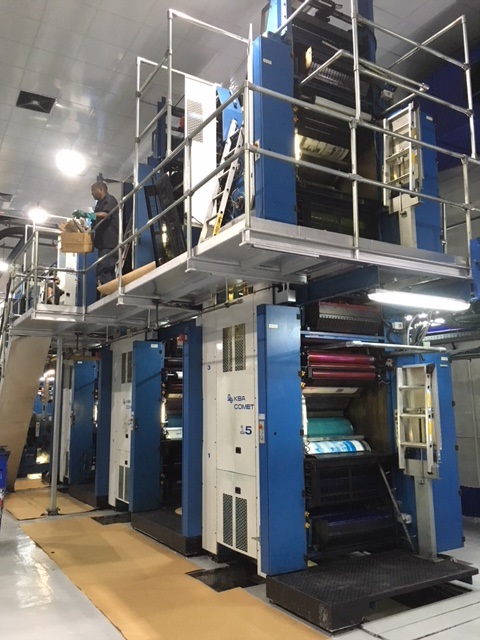 Dominican Republic based newspaper Listin Diario recently took their newly installed KBA Comet press into production. This inauguration was celebrated as the company was host to the yearly ATDL conference, which GWS Printing Systems - as supplier of the machine - also attended. > more
Search our list
Put a keyword in the following box and press 'search'.
GWS Sales Offices
Head Quarters
---
GWS Printing Systems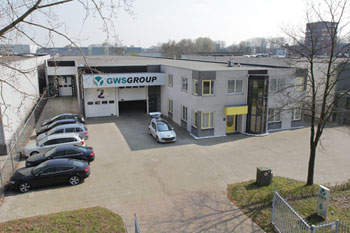 Postal address
P.O. Box 1035
5140 CA Waalwijk
The Netherlands
Visiting address
Industrieweg 6
Industr. Estate "Waalwijk" location 210
5145 PV Waalwijk
The Netherlands
t. +31 (0)88 497 77 77
f. +31 (0)88 497 77 88
Click here for our contact form
International offices & representations
---
Europe
Austria, Belarus, Denmark, England, Estonia, Finland, France, Germany, Greece, Italy, Ireland, Kazachstan, Latvia, Lithuania, Northern-Ireland, Norway, Poland, Portugal, Scotland, Spain, Sweden, Switzerland, Ukraine, Wales
Africa
Algeria, Libya, Mauritania, Morocco, Tunisia
Asia
Brunei, Cambodia, India, Laos, Malaysia, Myanmar, Pakistan, Philippines, Russia, Singapore, South Korea, Sri Lanka, Thailand, Vietnam
Australia
North-America
South-America
Argentina, Bolivia, Brazil, Chile, Colombia, Costa Rica, Cuba, Dominican Republic, Ecuador, El Salvador, Guatemala, Haiti, Honduras, Mexico, Nicaragua, Panama, Paraguay, Peru, Uruguay, Venezuela
For other countries please contact GWS Printing Systems in The Netherlands.
Argentina, Chile and Peru
---
Offset Latina SPA Ltda
Visiting address:
Rivas 1012
San Miguel
Santiago de Chile
Chile
t. +56 9 9783 1833
Click here for our contact form
Brazil
---
groupwork
Visiting address:
Alameda Santos, 2209
4º andar
01419-002 São Paulo
Brazil
t. +55 11 3500 4411
Click here for our contact form
France, Maghreb-countries, Greece, Italy
---
GWS Printing Systems France
Visiting address:
Business Park
212 avenue Thalès
Epsilon 2
83700 Saint-Raphaël
France
t. +33 (0)4 83 68 04 40 - 41
m. +33 (0)6 69 64 90 80
Click here for our contact form
Great Britain, Ireland, India, Pakistan, Sri Lanka, Australia & New Zealand
---
To be announced
Please contact GWS HQ for now.
t. +31 88 497 77 77
Click here for our contact form
Germany, Austria, Switzerland
---
GWS Printing Systems Germany
t. +88 497 77 77
m. +49 172 633 98 72
Click here for our contact form
Spain, Portugal, Latin America
---
GWS Printing Systems España
Visiting address:
Aragó 181 4º 2ª
08011 Barcelona
Spain
t. +34 629 583 032
Click here for our contact form
Singapore, Malaysia, Philippines, Brunei, Myanmar, Cambodia, Laos, South Korea, Thailand, Vietnam
---
Melchers Tech Export (MTE)
Visiting address:
Schlachte 39/40
28195, Bremen
Germany
t. +49 421 176 913 73
Click here for our contact form
Sweden, Norway, Denmark, Finland, Russia, Ukraine, Belarus, Estonia, Latvia, Lithuania, Kazachstan, Poland
---
GWS Printing Systems Scandinavia
t. +46 705 258 369
f. +46 141 579 00
Click here for our contact form
United States of America
---
Please contact GWS HQ