The GWS group
Quiénes somos
GWS Printing Systems es un proveedor global de rotativas y máquinas de pliego offset de máxima calidad, equipos auxiliares y sistemas relacionados con el sector de la impresión. En los últimos 30 años GWS se ha transformado, a partir de una empresa de intermediación comercial, en un proveedor altamente especializado en proyectos completos. Esto incluye servicios de ingeniería, gestión de proyectos, instalación, formación y servicio post-venta. > más
Noticias
KBA Comet in full production at Listin Diario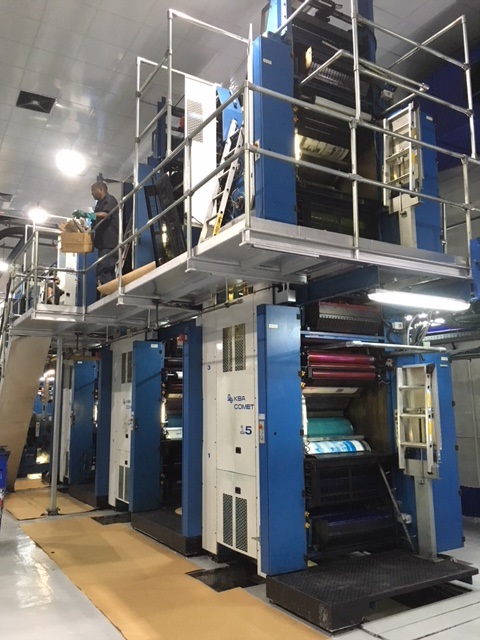 Dominican Republic based newspaper Listin Diario recently took their newly installed KBA Comet press into production. This inauguration was celebrated as the company was host to the yearly ATDL conference, which GWS Printing Systems - as supplier of the machine - also attended. > more
Busque en nuestra lista
Escriba una palabra clave en el cuadro y presione 'busque'.
Boletín de GWS
GWS flexweb
El módulo de Aplicación GWS para Anchos de Banda Variable (FlexWeb) ofrece a los impresores, que trabajan con máquinas de doble ancho, la posibilidad de producir con diferentes anchos entre un determinado tamaño máximo y mínimo.
Introduction to GWS
This video about GWS aired on Dutch national television in 2014. It provides a short introduction to the company and its services.