The GWS group
About
GWS Printing Systems is a global supplier of premium webfed and sheetfed offset presses, auxiliaries and related systems to the printing industry. With over 30 years of experience the company offers services for engineering, project management, installation, training and after-sales service. > more
News
KBA Comet in full production at Listin Diario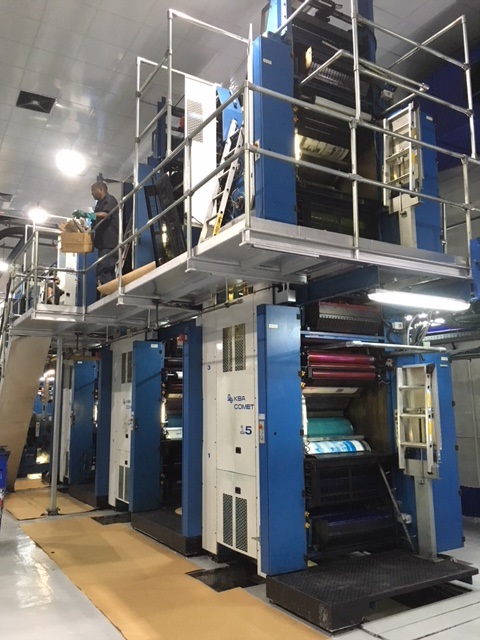 Dominican Republic based newspaper Listin Diario recently took their newly installed KBA Comet press into production. This inauguration was celebrated as the company was host to the yearly ATDL conference, which GWS Printing Systems - as supplier of the machine - also attended. > more
Search our list
Put a keyword in the following box and press 'search'.
GWS Newsletter
Goss Universal

we can offer as owners
A Goss Universal-50, single circumference x single width, semi commercial newspaper press in 560mm cut off. It has a maximum mechanical speed of 50.000 cph and is capable of printing up to 24pp broadsheet or 48pp tabloid in full colour.
Vacancies
GWS is currently looking for:
Would you fit either of these jobs or know somebody who would? Let us know!
GWS flexweb

variable widths on double wide presses
With the GWS flexweb it is possible to print variable web widths on a fixed width, double wide newspaper press. Now you can print different size newspapers without large investments, all thanks to a retro-fit module that can be installed into your existing press structure.
Introduction to GWS
This video about GWS aired on Dutch national television in 2014. It provides a short introduction to the company and its services.